---
Our Operational Partners
On behalf of the children, we would like to extend our heartfelt thanks to our key partners and supporters
---
The Children's Environmental Rights Initiative (CERI) is a global coalition which works to ensure children's right to a safe and healthy environment.
---
Thank you to the DAVID HADIDA Foundation for helping us realize one of our projects in India.
---
Thank you to the COMMUNE OF BERNEX for supporting our project. Your donation allowed us to fight malnutrition and school dropouts amongst children in Madagascar.
---
Thanks to all the teams from the AIR France Business Foundation for their contributions to expand the rights of children in Rwanda and give them a better life.
---
We extend a big thank-you to the STEPHANE GUY CROISIER FOUNDATION for its financial support to educate and nourish the children of Madagascar.
---
Through the generous contribution of the Groupe LONZA LTD, we were able to complete a project for clean water access in Rwanda.
---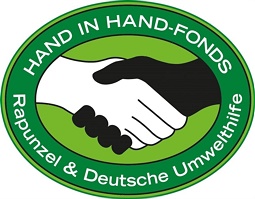 Thank you to the RAPUNZEL & DEUTSHE UMWELTHLIFE Foundation for supporting our sustainable organic farming work in India.
---
We are truly grateful for the INSOLITES BATISSEURS Foundation, established by Voyageurs du monde, Terre d'Aventures, Comptoir des Voyages et Nomade Aventure, for its support in creating awareness and expanding the rights of children in Rwanda.
---
The company ERBACHER STIFUTING has supported Humanium's work on numerous occasions. Its generous participation has allowed us to realize and sustain many of our projects, particularly those in India.
---
The Alliance of Lawyers for Human Rights (AADH) helps us to respond to calls for help received via our Helpline.
AADH coordinates impartial, free and confidential legal support for Humanium, handling requests for assistance related to the violation of children's rights. The AADH relies on a network of more than 12,000 pro bono lawyers.
---
Since 2009, Google has supported Humanium through its Google Grants Program.
In particular, Humanium receives advertising credit on Google AdWords, Google's online advertising tool, to expand its efforts and to promote children's rights throughout the world.
---
Humanium and Hand in Hand India, an NGO based in India, have been partners since 2008.
Hand in Hand's main focuses are child labour elimination, education, the empowerment of women and reducing poverty.
---
Humanium participates in the United Nations Volunteers program.
The United Nations Volunteers program (UNV) is the United Nations organization that promotes volunteering in order to support peace and development in the world.
---

We would like to thank Symantec for supporting Humanium's activities, especially through product donations.
Symantec employees have also aided our projects with company backing for their initiatives.
---
Humanium is a partner of the Official Anthem for Children's Rights (HODE), which is sponsored by Yannick Noah.
Hundreds of children aged 3 to 17 participated in this project, which aims to is to promote the Convention for on the Rights of the Child.
---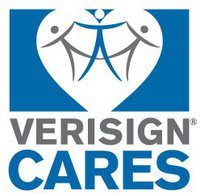 Verisign has supported Humanium projects on several occasions, particularly by getting its employees involved.
Their participation has included sales benefiting Indian children, a solidarity concert, donated services and office equipment, and hours of volunteering. In Geneva, London, and San Francisco, many Verisign employees have contributed to the success of our projects for children.
---
London-based group Days Indoors released its album Never Assume in support of Humanium.
All the proceeds from the sale of the group's pop/rock album have been donated to children in India.
---
HomeAway has supported Humanium's activities for children.
The company has made donations to our projects and some of their employees also volunteer their time to promote children's rights.
---
AS/point GmbH has supported Humanium's activities in India.
We would like to thank Stefan Milcher for his company's contributions to children's education and the creation of jobs for women.