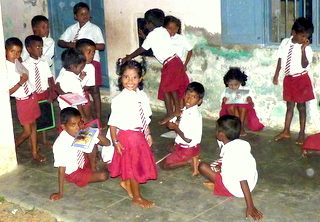 An academic support centre was opened in Azakusamudram, India.
The creation of academic support centres is one of the activities of Humanium's Education Programme . These centres aim to help children improve their level of education and complete their homework. Particular attention is paid to children whose parents can't read or write.
Children receive individual support tailored to their needs. The emphasis is on reading skills.
Every evening after school, the children are assisted and supervised, helping to ensure students without access to help outside school do not get discouraged.