What an amazing and fulfilling two weeks Humanium just spent in Rwanda! Fourteen workshops in the villages of Rwanda, experiencing child rights from the inside out with 600 children, caregivers, friends of families, local leaders and students.
We trained them in skills like deep listening, acknowledgement, connecting, building powerful communities of youngsters that are now enabled to realize their dreams.
Little Sam told us that he wishes his parents could also take the workshops in order to know more about the importance of child rights. And we will be back in five months to do exactly that.
The more mothers and fathers understand the importance of listening to their own needs and the needs of their children, the less suffering there will be, only more joy and peace, and creating healthy lives for everyone.
And again: Humanium believes that empowering human beings, children as adults starts at the local grass root level, there where the villagers live, acknowledging them for what they bring every day to their communities, strengthening the listening skills in order for them to powerfully feel their needs, as well as challenges and wishes of their children, making their everyday lives brighter and more meaningful.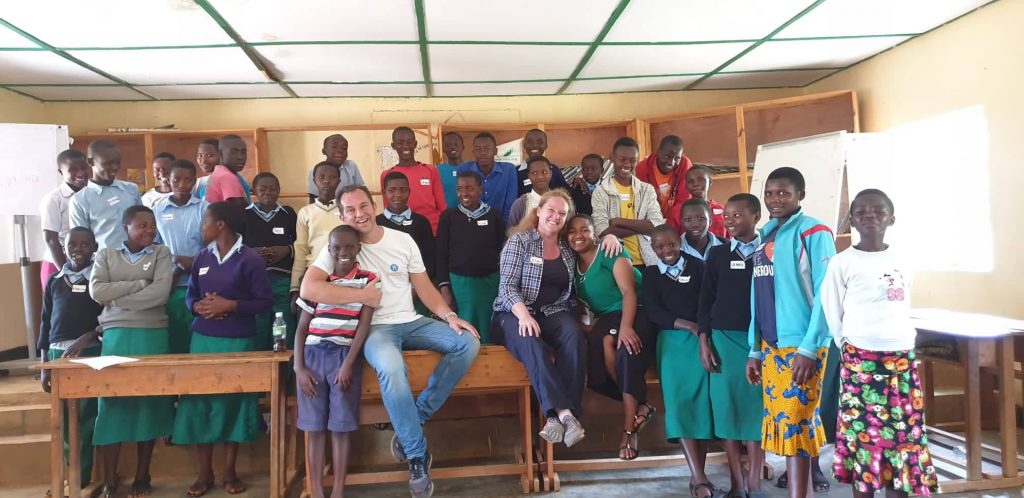 Thank you again Rwanda for hosting us as beautifully as you did.
Karen Makkes van der Deijl and Arndt Soret