Children of Belarus
Realizing Children's Rights in Belarus
Belarus has greatly suffered during the second half of the 20th century. Between an uncertain identity and one of the most violent nuclear catastrophes (Chernobyl), children's rights have struggled to find a decisive place in the country.
Main problems faced by children in Belarus:
Poverty In Belarus, more than a quarter of the population lives below the poverty line. Children, the most vulnerable, aren't spared from this misfortune. Because of this, many of their rights are in danger and the repercussions on their welfare are numerous. Children living in remote regions, as well as Roma children are the most affected by this problem. Health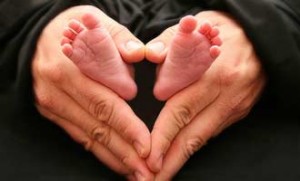 In recent years Belarus has made great progress, allowing children's health to be improved considerably. The infant mortality rate, for example, has greatly diminished. However, there remains one troubling problem for the health of Belarusian children; the repercussions of the Chernobyl catastrophe. This has already been a deadly tragedy, but, according to some members of the United Nations:  "Regarding human health, the worst is yet to come". More than a million children have been affected by this disaster, which continues to take a heavy toll on their health; deformations, premature ageing, pneumonia… Discrimination
Discrimination is very strong in Belarus and very troubling for children. In fact, many of them aren't accepted as they should be by the rest of the population. In particular, sexual discrimination is very pronounced, because of this; a young girl will not have the same rights and freedoms as a young boy. In fact, although the laws don't really make a distinction between the sexes, their application is very different. Additionally, the Belarusians' mentality remains very sexist, and the idea of the modern woman has not really been widely accepted. Roma children must also face inequalities. Their access to public services, such as healthcare or education, is limited. Additionally, they are sometimes victims of harassment and violence from nationals. Sexual abuse Belarus is currently a country of origin, transit and destination for the sex trade. The State has made this problem one of its priorities. The country is a veritable hub for this kind of traffic, child victims come from all around the world, and Belarusian children can also be sent to any country. This type of trade is extremely detrimental to the lives of children who are sometimes forced to undergo many forms of the most abusive sexual exploitation, and it is diametrically opposed to the principles of the International Convention on the Rights of the Child (CRC). Freedom of Opinion and Expression
In Belarus, the influence of children, particularly their opinion, is much too weak in all areas. Because of this, children are not heard, even when they are directly and individually concerned. Conditions allowing them to express themselves legally are very demanding. The minimum age for requesting legal assistance is 14, which is very high taking into account certain emergency situations. Also, despite new legislation advocating freedom of expression for children, it is very restricted in practice. The same applies to freedoms of conscience and religion which, like the problem of strong discrimination existing in the country, are openly flouted. This clearly means that children are strongly influenced or indoctrinated in their moral and cultural development. It can be dangerous for them to express their own thoughts too openly. Child abuse Corporal punishment is largely accepted by the Belarusian population. Of course, it is prohibited in schools. However, in families or other public establishments (the criminal system), it is not expressly forbidden. Because of this, they are still practised, notably by parents who can't really think of alternative ways to punish their children. These corporal punishments can have serious repercussions on the physical as well as moral health of children. Additionally, many of them are victims of violence and abuse at home with their family. Despite an effort regarding their post traumatic care, the country must necessarily find a way to reinforce the prevention of child abuse.