The Convention on the Rights of the Child
Signatory States and Parties to the Convention
The Convention on the Rights of the Child took effect on September 7, 1990, when 20 countries, all of them members of the United Nations, ratified it. No other international treaty on human rights has provoked such a consensus on the part of governments.
In reality, only three countries have not ratified the Convention: the United States, Somalia and South Soudan.
This means that of the 195 sovereign and independent states represented by the United Nations, 192 member nations (the Cook Islands, Niue Island and the Vatican are not members) signed the Convention and only two have not ratified it.
The case of the United States of America
Despite having signed the Convention on the Rights of the Child on February 16, 1995, the United States remains unbound by it to this day.
If the United States has not ratified the Convention, this would be due to the fact that certain individual states wish to be able to execute minors. Until 2005, the Supreme Court of the United States held that it was constitutional for state governments to execute children.
The case of Somalia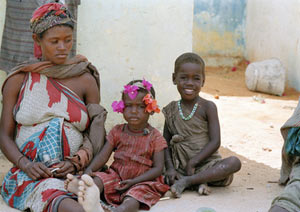 The case of Somalia is very different. If Somalia has yet to ratify the Convention, this is on account of that country's political instability and, thus, of the absence of solid administrative and political structures capable of undertaking such an engagement in a representative manner for the whole nation. Somalia did, however, sign the Convention on May 9, 2002.
The case of South Sudan
Since July 9th 2011, South Sudan has become the 193th State. Newly constituted, it has not signed or ratified the Convention.