At Humanium, we value a methodology developed by Human Rights Defenders, Life Coaches, Psychology Leadership Graduates and Somatic Experience Therapists, professionals that focus on protecting children through awareness.
We want children to be able to become actors of their own projects, wishes and goals. With mental health prevention support, they will have a better chance to thrive within their own environment, having been made aware of the issues and the ways through which they can help both themselves and their community.
Mental Health Day Creation
Over the recent years, we have grown more and more aware of mental health issues. It is in this context that we celebrate World Mental Health Day this year, initiated by the World Health Organization (WHO) in 1992 in order to advocate for awareness and gain support against social stigmas. (World Health Organization, n.d.) Like many other diseases, if people lack knowledge, they can begin stereotypes which can have detrimental impacts on their lives. It is thus important to inform, and stay informed. Understanding allows for better actions.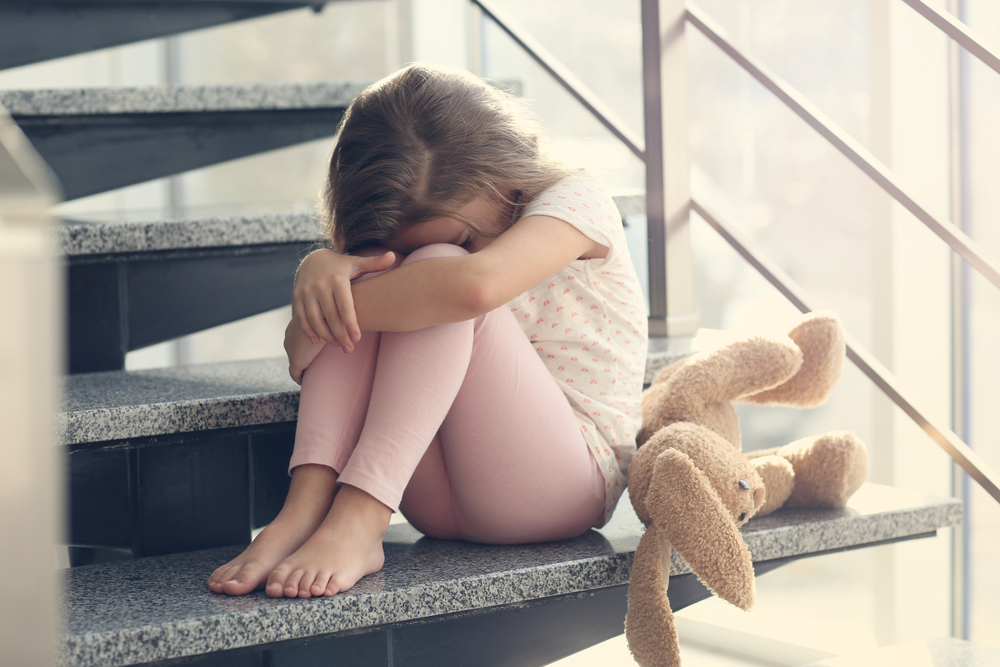 As WHO states, "prevention begins with being aware of and understanding the early warning signs and symptoms of mental illness." (World Health Organization, n.d.) Health affects every individual across the globe, hence why it is important to understand the ways in which we can support ourselves, and our peers. It is truly an international issue.
The World Health Organization has also engaged in the comprehensive mental health action plan, ongoing from 2013 until 2020, aimed to focus "international attention on a long-neglected problem and is firmly rooted in the principles of human rights." (World Health Organization, n.d.) Hence, there is an increasing awareness, with actions following. Prevention, and research is thus getting better.
Suicide Prevention Theme
Each year, a new theme is drawn up. This October 10, the focus is on suicide prevention. In accordance with the statistic that "every 40 seconds" someone loses their life to suicide, WHO advocates for "40 seconds of action," to raise awareness on the extent of suicide deaths and attempts across the world, and raise questions and ideas for how to create effective preventive measures. (World Health Organization, n.d.) As suicide results from many different reasons, it is not evident to find a single effective solution. However, advocating for communication between those struggling, and professionals, has proved efficient.
Suicide, Mental Health And Children
Suicide, among young people (15-29 years old), is the second leading cause of deaths globally. It is often a result of poor mental health, the theme of last year's Mental Health Day: Young People and Mental Health in A Changing World. As emphasized by WHO, young people enter phases during which they have to face plenty: changing schools, leaving home, going to university, starting a new job.
Exposed to new things, such as technology, alcohol, and drugs, they can find themselves vulnerable. The situation is particularly critical for children and adolescents living in places affected by humanitarian emergencies such as conflicts, natural disasters and epidemics, conditions which are prominent among certain underdeveloped countries.
Overall, children's conditions can heighten stress, and increase risks of depression, the third leading cause of disease among young people. Furthermore, half of all mental illness begins at the age of 14. The issue with this is that most cases go undetected and untreated. It is thus very important to raise awareness, and hence why October 10 is incredibly crucial.
In regards to prevention, WHO advocates for parents and teachers to help adolescents build their life skills that can help them cope with everyday challenges. Psycho-social support can be provided, and the community should train health workers in order to detect these mental health issues. It is important for the community, and the government to be aware and active in the creation of programmes for the mental health of young individuals.(World Health Organization, n.d.)
Although this is the topic of last year's Mental Health, it is relevant today as suicide is related to mental health issues, and suicide is the second leading cause of death for an age bracket of young individuals.
Organizations Involved for This Year's Mental Health Day
This year, WHO is partnering with World Federation for Mental Health, an international membership organization founded in 1948 with the objective to advance the prevention of mental health issues. For Mental Health Day, they are suggesting for people to conduct a media strategy, so as to spread a message and inform media outlets. They are also pushing for people to write letters to Ministries of Health, and Media Outlets. (World Federation for Mental Health, n.d.)
WHO is also partnering with International Association for Mental Health, an organization dedicated "preventing suicidal behavior, alleviating its effects, and providing a forum for academics, mental health professionals, crisis workers, volunteers and suicide survivors." They are the organization in charge of World Suicide Prevention Day 2019. (IASP, n.d.) Lastly, WHO is partnering with United For Global Mental Health, an organization working with international agencies to promote mental health. (UNITEDGMH, n.d.)
Outside of these partnerships, the Mental Health Foundation in the UK, a charity organization for everyone's mental health, advocates for prevention. To get involved, they are suggesting that people buy a green ribbon pin, the international symbol for mental health awareness. (Mental Health Organization, n.d.) Mind for Better Health, a UK organization meant to provide more information regarding mental health, is also providing ways to get involved on their website. Notably, they are suggesting looking after one's own mental health, and reading tips for well-being in everyday life, and in the workplace. (Mind, n.d.)
What to do?
Again, it is important to be aware, as awareness permits action for prevention. There are definitely many ways to get involved, and show your support. If you are interested, research the websites to get more information, and find your own way to celebrate this year's Mental Health Day. Let's get involved!
Written by Leah Benque
Sources
International Association for Suicide Prevention. (n.d.), "Welcome to the International Association for Suicide Prevention," International Association for Suicide Prevention. Retrieved from IASP Info: https://www.iasp.info/about.php
Mental Health Organization. (n.d.), "World Mental Health Day," Mental Health Organization. Retrieved from Mental Health Organization UK: https://www.mentalhealth.org.uk/campaigns/world-mental-health-day
Mind. (n.d.), "10 October is World Mental Health Day," Mind UK. Retrieved from Mind Organization UK: https://www.mind.org.uk/get-involved/world-mental-health-day/
United for Global Mental Health. (n.d.), "About Us," United for Gloabl Mental Health. Retrieved from UNITEDGMH Organization: https://www.unitedgmh.org/about-us
World Federation for Mental Health. (n.d.), "WMHD 2019 – Taking Action," World Federation for Mental Health. Retrieved from WFMH Global: https://wfmh.global/wmhd2019-taking-action/
World Health Organization. (n.d.), "Comprehensive mental health action plan 2013–2020," World Health Organization. Retrieved from WHO International: https://www.who.int/mental_health/action_plan_2013/en/
World Health Organization. (n.d.), "World Mental Health Day 2019: focus on suicide prevention," World Health Organization. Retrieved from WHO Events: https://www.who.int/news-room/events/detail/2019/10/10/default-calendar/world-mental-health-day-2019-focus-on-suicide-prevention
World Health Organization. (n.d.), "World Mental Health Day 2018 – 10 October – YOUNG PEOPLE AND MENTAL HEALTH IN A CHANGING WORLD," World Health Organization. Retrieved from WHO International: https://www.who.int/mental_health/world-mental-health-day/2018/en/