In recent weeks child rights has been platformed at the United Nations (UN) Human Rights Council, and by the UN High Commissioner for Human Rights. Representations made by NGOs, Special Rapporteurs and children at the UN have made it clear that the Climate Emergency and the COVID-19 pandemic are both a child rights crisis and states must take swift and decisive action to protect children around the world.
High Commissioner for Human Rights Speaks at Child Rights Connect
Last month, Humanium heard Michelle Bachelet, the United Nations (UN) High Commissioner for Human Rights and ex-president of Chile, speak at the Child Rights Connect (CRC) General Assembly (GA). Humanium was proud to attend this event, hosted by our partner organisation CRC, where Ms Bachelet highlighted key contemporary threats to child rights, with a particular emphasis on the COVID-19 pandemic.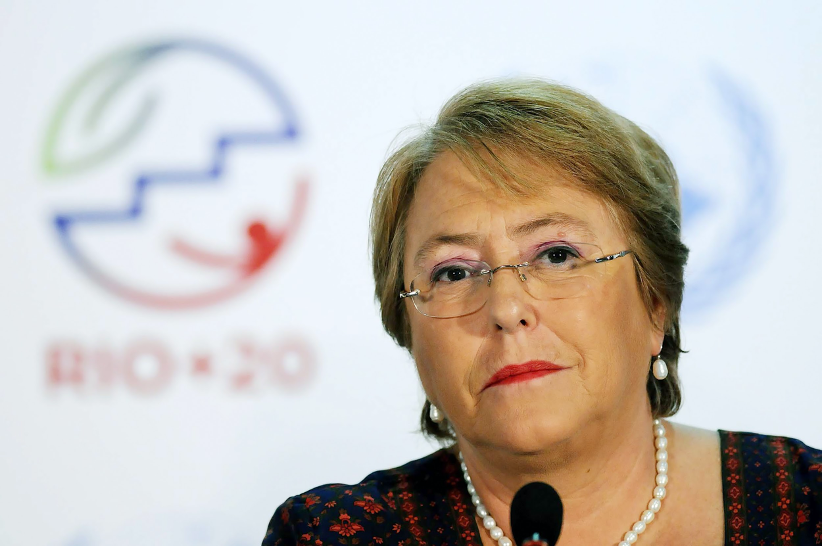 "COVID intersects with social and economic inequalities, and discrimination, to create grave impacts on children today. It will also affect their future."

Michelle Bachelet, 25 June 2020
Ms Bachelet went on to highlight the worldwide scourges of poverty, malnutrition, as well as highlighting escalations of violations such as domestic violence, child labour, child marriage and female genital mutilation brought about by the pandemic and affecting the most vulnerable children around the world. Her speech also reminded of the importance of listening to children and the role of civil society in advocating for better solutions and identifying the gaps in child protection. This is a key reminder of the importance of the work done by Humanium, its partner organisations and all those striving to see child rights improved and fulfilled.
The UN High Commissioner underlined fundamental child rights such as the right to education and the right to survival and development, whilst emphasising that children who are "members of indigenous peoples and marginalised racial or religious minorities; migrants", as well as those living in conflict zones and in poverty, are subject to an acute risk and likely to be disproportionately impacted by the pandemic; an assertion reflected by findings that people from black and ethnic minorities are dying from Coronavirus at disproportionate rates (Devlin, 2020).
In response to the High Commissioner's statement, NGOs emphasised their disappointment that many state pledges in 2019 did not meet civil society expectations, and that the pandemic response has shown child rights are not a priority for many states. CRC said that the UN should develop a child rights strategy applicable to all its bodies and agencies. Responding to this, the High Commissioner affirmed that her office would support the development of such synergy and stressed the need for child participation.
Humanium was proud to attend this General Assembly in person, with our own General Assembly having taken place soon after on 21 July 2020 where we were delighted to unite our passionate staff, partners and supporters.
UN Annual Day on Children's Environmental Rights
"Hundreds of millions of children have missed school, missed playing with friends and missed spending time in nature. Some have been infected with COVID-19, and some have died."

Dr David Boyd, 1 July 2020
Just one week after Ms Bachelet's speech to the General Assembly, on 1 July 2020 the UN held its Annual Full-Day Meeting on the Rights of the Child (ADRC), which focused on children's environmental rights. At the meeting, the High Commissioner made another statement and Dr David Boyd, the UN Special Rapporteur on Human Rights and the Environment addressed states:
"Governments ignored scientists' warnings about the dangers of coronaviruses for 25 years […] Children's rights are being threatened and violated by the global Climate Emergency, the precipitous decline in biodiversity, and pervasive toxic pollution. We know that children are highly vulnerable to these risks, but young people are also key actors in finding solutions."

Dr David Boyd, 1 July 2020
David Boyd spearheads Humanium's partner the Children's Environmental Rights Initiative (CERI), and his powerful address emphasised the millions of children and young people who are working for the defence of their environment and calling for international action on the Climate Emergency. The lack of children's right to a clean, safe, healthy and sustainable environment is an urgent gap in the child rights framework, as Dr Boyd reminded nations at the ADRC.
Following Dr Boyd's statement at the ADRC, 15-year-old Juliana Torres Marin from Colombia addressed states and demanded the formal recognition of children's right to a healthy environment; the first child ever to do so. Brave work of children like Juliana and other Child Environmental Rights Defenders is becoming an increasingly essential part of the international movement for the protection of all children and the planet they inhabit.
WATCH Juliana speak out here:
On the same day, a joint-call to action that Humanium signed alongside 20 other NGOs, was made to states asking that they address the climate crisis, ensure a just and green recovery from COVID-19 and take action to see children's environmental rights fulfilled (CERI, 2020).
Increasing efforts to push for the improvement of child rights at the UN and on the international stage are encouraging, and demonstrate the efforts of civil society and individuals around the world – children in particular – to demand for the recognition of their right to a healthy environment and better state protection in face of Climate Emergency and the COVID-19 pandemic.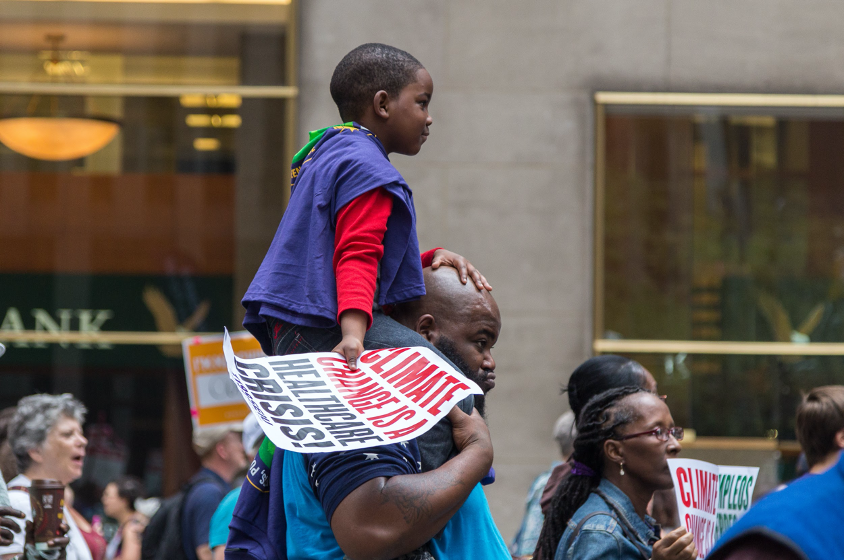 Humanium is proud to continue its efforts alongside our partner organisations, within two Working Group on Child Rights, to advocate for the fulfilment of child rights at the United Nations and across the world. With the United Nations Climate Change Conference coming up in 2021 and worldwide environmental destruction escalating, this work is more important than ever. Sign up to our newsletter and become a member of Humanium to join us and help advance this crucial work! Together, we can make child rights happen.
Written by Josie Thum
Citations:
Human Rights Watch (2020) "Realising Children's Right to a Healthy Environment".
BACHELET, Michelle (2020) "Speech by Michelle Bachelet, UN High Commissioner for Human Rights", OHCHR.
BOYD David (2020) " UN Special Rapporteur on Human Rights and the Environment Statement: Respond to children's call for environmental action" The Children's Environmental Rights Initiative.
DEVLIN, Hannah (2020) "Why are people from BAME groups dying disproportionately of Covid-19?", The Guardian.