Children of Chile
Realizing Children's Rights in Chile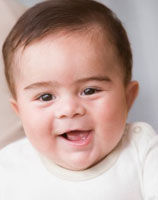 Despite past economic catastrophes, Chile is today considered one of the most stable countries in Latin America. Much has been done so that the country might be able to open its markets to the entire world; however, more progress is necessary.
Main problems faced by children in Chile:
Chilean living standards have improved considerably in recent years. Even so, 18% of the population still lives below the poverty line. Poor families have not adequately benefited from the country's economic growth, nor do they have access to goods and essential services (healthcare, education, etc.).
The rights of children who come from poor families are not sufficiently respected, despite Chile's ratification of the Convention of Children's Rights.
Chile's healthcare system replicates class inequalities. If a child is born into a well-to-do family, he/she will have access to the better hospitals, to better care and to better medical personnel; on the other hand, children who come from poor families must be content with services of a lower quality.
This gap between rich and poor is discriminatory. Nine percent of Chilean children die before they reach the age of five; the majority of which come from poor families.
Moreover, AIDS remains a problem in Chile—notably with regard to the transmission of the virus from mother to child.  Even so, all Chilean children have, at the very least, access to basic care and minimal coverage for vaccines.
School is obligatory for all children between the ages of 7 and 16. However, in rural areas many children receive only limited schooling (4-5 years).
Public schools are free. However, families are still required to pay a certain sum of money, which gives certain children very little chance of completing their schooling.
Numerous Chilean children between the ages of 5 and 14 are still forced to work. Some of them are the offspring of indigenous populations, while others come from poor families. In any event, they are compelled to find jobs in order to help support their families.
The conditions in which they work are horrible and can have a negative impact on their health.
Chilean children are still all too often the victims of physical, sexual and psychological violence.
It is estimated that half of Chile's children will be the victims of violence; an unacceptable percentage. Often the violence occurs within the family—which sometimes leads to the child's running away from home and living on the streets with other children.
The phenomenon of street children remains a problem in Chile. Often the victims of familial violence, they flee their homes and end up homeless. Many of them live on the streets of Santiago where they struggle each day to obtain food and drinkable water.
Indigenous people constitute approximately 5% of Chile's population. The two principal indigenous peoples the Aymara and the Mapuche. Their children do not have access to the same rights as other children in Chile.
Children living in remote rural areas of the country are often compelled to work in order to help support their families. All too often, one finds them working in the fields or in factories when they ought to be at school.
Owing to lack of land, certain children end up living in cities. Their situation is far from comfortable; they are often stereotyped by the Chilean community and discriminated against. They are viewed as inferior and are subsequently unable to benefit from many of the rights that other children enjoy:  education, healthy nourishment. . .