In September 1990, Japan signed the United Convention on the Rights of the Child. Four years later, in April 1994, Japan ratified the Treaty, a document whose Article 32 outlines the rights of children to work without exploitation:
"States Parties recognize the right of the child to be protected from economic exploitation and from performing any work that is likely to be hazardous or to interfere with the child's education, or to be harmful to the child's health or physical, mental, spiritual, moral or social development."

United Nations Human Rights Office of the High Commissioner, 1989
Most recently, in 2020, Japan failed to follow the UNCRC's tenant in practice. In preparation for the Olympic medals, child athletes have been "brutally beaten and verbally abused in the name of winning trophies and medals," states Minky Worden, the director of global initiatives at Human Rights Watch (HRW). (Human Rights Watch, 2020) As an investigation, HRW have recently published a report in July 2020 in order to outline the discriminations towards young people in the sports industry.
The Human Rights Watch Report
The 67-page document reported the testimonies of more than 800 former child athletes. HRW conducted 425 direct interviews online from March to June 2020, former child athletes participating in 45 different sports, across 45 prefectures. (Human Rights Watch, 2020) As HRW reports, laws against violence in sports in Japan do not specifically reference child abuse, and laws against child abuse (including in sports) fail to mention the abuse in organized sports. Other acts lack references to child abuse in sports, and are not legally blinding. (Human Rights Watch, 2020)
As a result, Japanese sports culture encourages trainers to discriminate against children. Although abuse is punishable, sports federations often have their own freedom to prevent, report, investigate, and punish child athlete abuse, which they fail to do. HRW reports that these "institutional failures leave child athletes vulnerable to abuse." (Human Rights Watch, 2020)
Taibatsu – Corporal Punishment as a Practice
The report documents corporal punishment in sport, also known as "taibatsu" in Japanese. Among these violences are "being punched in the face, kicked, beaten with objects like bats or bamboo kendo sticks, being deprived of water, choked, whipped with whistles or racquets, and being sexually abused and harassed." (Human Rights Watch, 2020) Furthermore, many youths reported verbal abuse (insults or threats), neglect, and bullying among teammates.
These forms of abuse are extensively practiced on children in order to motivate them to work harder, a mentality common to Japanese sports culture. However, the violence endured on youth athletes only harms them in many ways. As sports lawyer on the Executive Committee of the World Players Association, Takuya Yamazaki, stated: "Sport can bring benefits like health, scholarships, and careers, but too often victims of abuse experience suffering and despair." (Ramsay, 2020)
Sexual Abuse Against Child Athletes
In their findings, HRW reports: "Of the 381 survey respondents 24 and younger, 5 reported experiencing sexual assault or harassment while participating in sport as children." (Human Rights Watch, 2020) These statistics do not take into account the hardship of coming forward. "Worldwide, and including in Japan, child sexual abuse is an underreported crime." Indeed, children are often encouraged to stay silent, "athletes are not encouraged to have a voice," rendering it difficult to obtain their point of view, as this report aimed to achieve. (Human Rights Watch, 2020)
Psychological Impact of Child Abuse
The psychological repercussions of these acts are immense. As a result of abuse, children can experience trauma which can fundamentally change their moral, social, and mental development. For example, the report discusses the rise of suicides among youths in sports in Japan: a consequence of the brutal conditions of sports culture. As stated in the UNCRC, children cannot thrive as individuals while enduring abuse. In performing work in a hazardous manner, children are being exploited, not protected.
Need for Change
In their report, Human Rights Watch are calling for fundamental change to the violent structural and cultural practices towards youths of Japanese sports culture. Although efforts have been drawn in order to improve the situation, in 2013 and 2019, these measures have proven to be inadequate and insufficient. (Tarrant, 2020) As a result, HRW is calling on authorities to include a "ban on all forms of abuse by coaches against child athletes." (Ramsay, 2020)
Furthermore, the human rights organization encourages authorities to respect the Japanese laws against child abuse, the international human rights standards, and the International Olympic Committee regulation on safeguarding athletes, and to hold coaches accountable for the violence they permit on child athletes. HRW is calling on the Japanese government to implement a unified approach:
"As a start, the government should explicitly ban any form of abuse as a coaching technique in sport, and establish a Japan Center for Safe Sport, an independent body tasked solely with addressing child abuse in sport. This body should have the responsibility to create and maintain standards for child athlete protection, and should serve as the central administrative authority for investigating abuse claims and issuing proportionate sanctions against abusive coaches. Abuse cases involving criminal behavior should also be referred to police and prosecutors for concurrent criminal investigation."

Human Rights Watch, 2020
We must also remember that physical violence in sports is seen as tradition in Japanese culture. We must therefore also call on all forces of society to create change.
"Coaches, parents, and even some players hold onto the mistaken belief that physical abuse in sport has value—and children suffer as a result."

Human Rights Watch, 2020
It is therefore crucial that the Japanese government takes action to help and protect children, especially before the start of the Olympics in summer 2021. With this delay (due to the coronavirus crisis), Japan has the means and time to change its adverse practices towards children.
"Japan has a unique opportunity to show the world how it cares for its child athletes, and to lead in making sport safe for all."

Human Rights Watch, 2020
Humanium's Contribution to the Protection of Children's Rights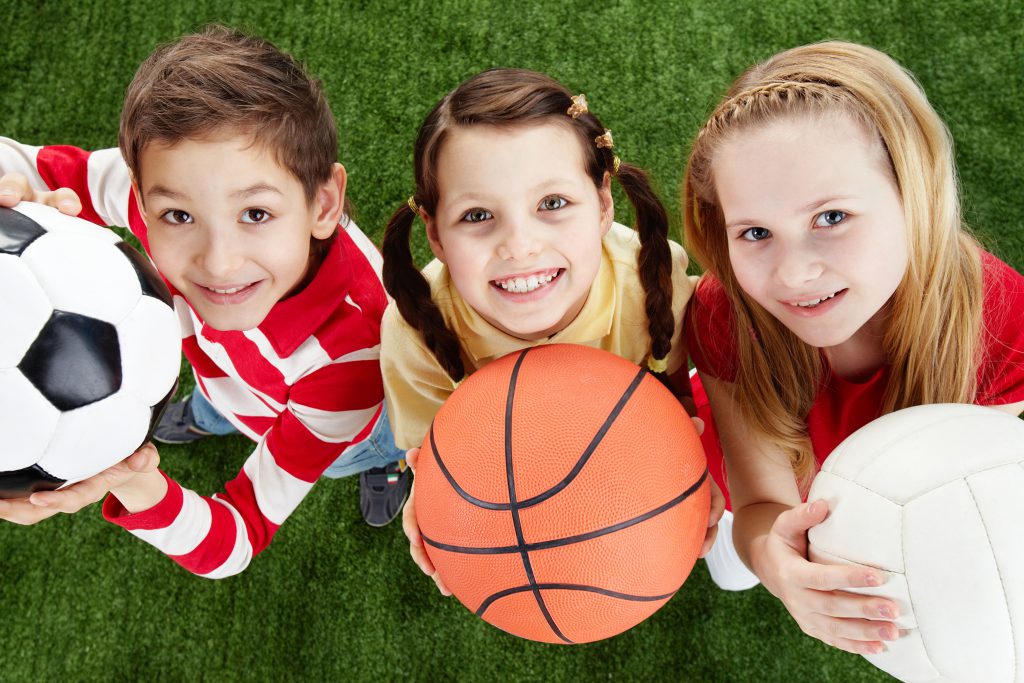 At Humanium, we seek to protect children's rights and raise awareness on the abuse of these children. It is thus crucial that we speak and discuss the conditions in which youth athletes are practicing their sports. In our projects, we have advocated for the creation of resources and activities that help children grow as individuals, a mission which prioritizes the health and wellbeing of the child. In Palestine, for example, we worked on the rehabilitation of a playground for children from the refugee camp of Deheise, which allowed children access to a secure playground with sport equipment.
Youth athletes in Japan must be able to thrive through their sports activities without being shamed or beaten. As a result, we need to push the Japanese government to act in favor of these children – and by doing so, protect their rights!
Written by Leah Benque
Sources:
BBC. (2020, July 20), "Japanese athletes suffered abuse, says Human Rights Watch report," BBC. Retrieved from BBC Sport.
Human Rights Watch. (2020, July 20), "'I Was Hit So Many Times I Can't Count'.
Abuse of Child Athletes in Japan," HRW. Retrieved from HRW Reports.
Human Rights Watch. (2020, July 20), "Japan: Child Abuse in Pursuit of Olympic Medals
Host of 2021 Summer Games Should Undertake Urgent Systemic Reforms," HRW. Retrieved from HRW News.
Ramsay, George. (2020, July 22), "'Violence and abuse are too often a part of the child athlete's experience' in Japan — report," CNN. Retrieved from CNN Sports.
Tarrant, Jack. (2020, July 20), "Human Rights Watch report documents abuse of child athletes in Japan," Japan Times. Retrieved from Japan Times Sports.
United Nations Human Rights Office of the High Commissioner. (1989, November 20), "Convention on the Rights of the Child," OHCHR. Retrieved from OHCHR org.