In a school in Gujarat's Bhuj, India, 70 students were forced by their principals to remove their undergarments in order to continue their education. Why? Because they had to prove that they were not menstruating. This did not occur last decade or last year, it happened in early 2020. (SheThePeople, 2020)
Although many countries and cultures have gotten educated and informed on this topic to move away from the stigma surrounding it, many, including Hindu regions, still have a persisting shame and taboo surrounding menstruation. Because this is something that almost half of the world's population goes through, how others react to it impacts many, including children and mothers.
What are Chhaupadi practices?
Since women and girls who are menstruating are seen as "impure" or "unclean" in some cultures and views, it is believed they also make their surroundings equally unclean. Additionally, it is mainly believed that the occurrence of women's monthly cycle would result in failed crops and livestock, which creates fear amongst the communities as these are their main income and livelihood. Thus, there are some practices and "precautions" that are used to prevent the spreading of women's "impurities" during their monthly cycles.
One of the most prevalent practices are the Chhaupadi practices occurring mainly in Hindu cultures. These involve banishing girls and women to mud or stone huts and sheds during their menstrual cycles, depriving them of everyday activities. While girls and women who are menstruating are banished to these huts, mothers tend to bring their younger children into the hut as well to look after them.
In these huts, furnishings are sparse which leads to women sleeping on the floor with little or no protection. During their time in the hut, they cannot touch anyone and are restricted from attending any family or social functions. Despite their isolation, however, they are still required to work, often in the fields. (Amatya P., et al., 2018)
These huts cause several health hazards and risks. Not only do these kinds of practices disdain women and feed the stigma, but they also have damaging physical consequences. The huts are not protected so they are open to invasions by people and animals. Out of the animal attacks that frequently happen in these huts, snake bites are the most prevalent and have actually caused numerous deaths amongst women (Amatya et al., 2018). Staying in these huts also causes many rape cases and physical abuse, most of which are never reported due to stigma (2011, UN).
Additionally, they are poorly constructed with no heat supply or ventilation. This leaves many women vulnerable to different weather conditions, especially during winter. Most women tend to start a fire to keep them warm, which not only does not suffice but also results in increased cases of asphyxiation. Unfortunately, several women have died due to smoke and carbon monoxide inhalation from these fires (Nieves, 2017). These perilous conditions also cause pneumonia, cold-related illnesses, dehydration, and many more health problems.
How do Chhaupadi practices affect children?
Many girls and children of mothers who are subjected to Chhaupadi practices face its detrimental consequences. The girls are generally deprived of everyday activities, which includes going to school. Thus, they are deprived of complete and adequate education when they are forced to stay in these huts. This is a very large disadvantage that they face compared to their male counterparts as they lose up to two weeks of school every month. Additionally, children in these huts are faced with issues such as pneumonia, dehydration, and lung problems, while also being more vulnerable and prone to these diseases and health conditions compared to adults. These children are also more exposed to rape, abuse, and sexual assault whilst in the huts. (Kadariya, 2015)
Furthermore, these kinds of practices encourage the stigma surrounding menstruation. A normal biological phenomenon is projected as an impure thing that people should be ashamed of. Moreover, it creates a lot of problems in the long run, especially in adolescent girls. These practices cause a decrease in confidence levels, prevent the spread of useful information, and create a sense of shame in girls which is harmful to their mental health.
Are there any improvements on this issue?
These practices have received some attention in the past two decades, nevertheless, much additional action is needed. The Chhaupadi practice was outlawed by the Supreme Court of Nepal in 2005, but this had a trivial impact on women's lives. The practice still persists and remains prevalent in many Hindu regions.
In 2017, Nepal passed a law in which people who forced women into exile during menstruation were fined or sent to jail. However, almost no cases were reported on this topic and little to no action was taken. Officials who saw this problem in 2018 decided to deny state support services to people who still carried out these practices in attempts to lower the cases. In the Bajura district of Nepal where Chhaupadi practices are widespread, authorities removed up to 60 sheds and deployed law to further remove these sheds and increase control over the issue.
Although these laws have been passed and many organizations are working to abolish these practices, they are still being carried out and are very dangerous. They are a hindrance to gender equality and require urgent attention. Even if these practices are eradicated, especially in countries where menstrual stigma is very common, more work needs to be done to remove the stigma and taboo and provide education on this topic.
Humanium's work with Hand in Hand India
In India, Humanium has successfully collaborated with Hand in Hand India on several projects lastingly improving the lives and conditions of many children and their communities. Hand in Hand India has worked on similar issues in Madhya Pradesh and Tamil Nadu where there is a taboo surrounding menstruation.
The projects involve spreading the message that menstruation is a normal process and should not be projected as a taboo to girls, women, and their communities. Additionally, projects are being conducted with schools to improve infrastructure (toilets, incinerators, and sanitary dispensers) to better suit the needs of girls so that they can continue their education and feel safe to go to school during menstruation.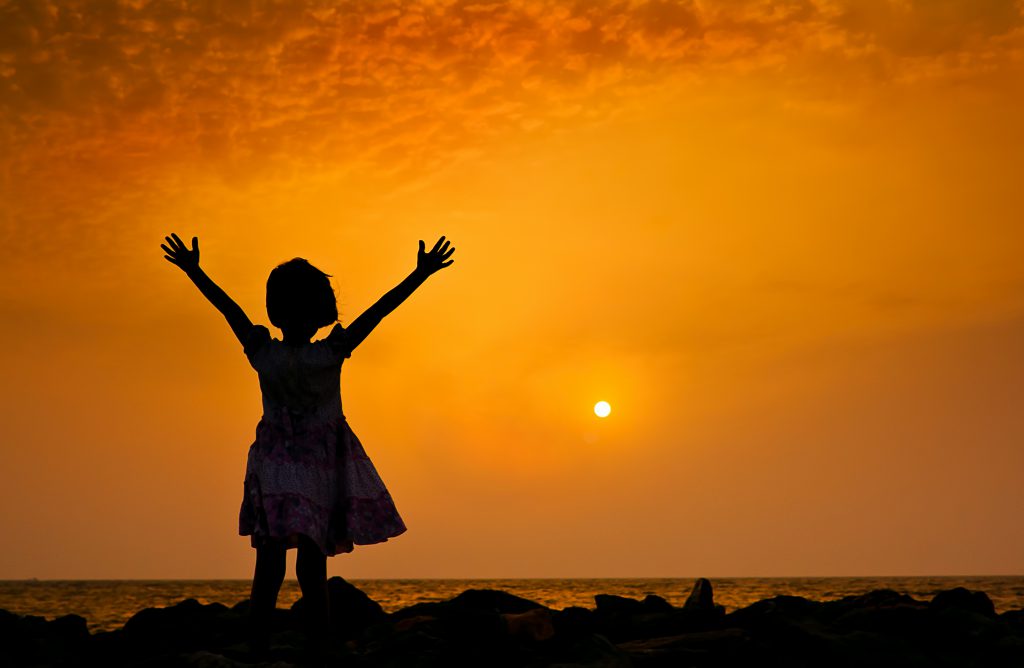 If you wish to contribute to the continuous work of Humanium and Hand to Hand India, feel free to get involved by becoming a member, making a donation or becoming a volunteer.
Written by Yagmur Ozturk
References:
Rastogi, S. (2020, February 18). It's 2020 And Menstruation Still Remains A Huge Taboo In India.
Amatya, P., Ghimire, S., Callahan, K. E., Baral, B. K., & Poudel, K. C. (2018). Practice and lived experience of menstrual exiles (Chhaupadi) among adolescent girls in far-western Nepal. Plos One, 13(12). doi:10.1371/journal.pone.0208260
Kadariya, S., & Aro, A. R. (2015). Chhaupadi practice in Nepal – analysis of ethical aspects. Medicolegal and Bioethics, 53. doi:10.2147/mb.s83825
UN Women. (2017). Abolishing chhaupadi, breaking the stigma of menstruation in rural Nepal.
UN Women. (2017). Abolishing chhaupadi, breaking the stigma of menstruation in rural Nepal.