Children of Canada
Realizing Children's Rights in Canada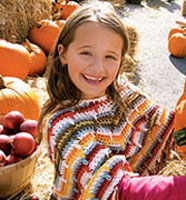 The condition of children in Canada is one of the best in the world. However, not all benefit equally from these rights. In fact, children living in rural and remote areas as well as children belonging to indigenous groups are subject to greater inequality. These children are, more so than those in other parts of Canada, subject to discrimination, poverty and violence.
Main problems encountered by children in Canada:
Against children from indigenous groups
Indigenous children are victims of grave acts of racism. They are harassed, threatened and sometimes beaten by those who cannot tolerate differences. Nevertheless, discrimination against indigenous peoples is recognized. In fact, in 2008, the Canadian government publicly apologized for the treatment these children endured in the "residential Indian schools."  Moreover, for the past few years, the government has allotted 10 billion dollars to programs intended to help indigenous populations. The government has also promised to implement a law on the education of the First Nations in September 2014 at the latest. This law, still in the drafting stage, would aim to set up a stronger and more responsible education system on the reservations so that indigenous children may at last have access to the same opportunities on the job market.
Article 38-1 of the Law on immigration and the protection of refugees stipulates that, "immigrants whose health state may be an excessive burden for social or health services are forbidden entry on Canadian territory for sanitary reasons." This article was famously applied in the Barlagne affair, where a young girl with a handicap was deported from Canadian territory because she constituted an "excessive burden" to social services. While her story had a happy ending as she was allowed to remain in Canada, the very existence of this article blatantly constitutes discrimination against handicapped children.
The sexual exploitation of children is one of the country's greatest concerns. According to surveys carried out by the State in 2003, children represent 60% of all reported victims of sexual abuse and 20% of all victims of physical abuse. In countries where the internet is widely used, sex offenders increasingly threaten children's safety.
While Canada is striving to put an end to this abuse, it remains difficult to identify and take legal action against the perpetrators of these crimes.
In 2012, an amendment to the Canadian penal code was published with a view to prevent the sexual abuse of children. Henceforth, making sexually explicit materials available to a child and using telecommunications devices for sexual purposes involving a child constitute criminal offenses punishable by law.
The mistreatment of children is a significant problem in Canada. Article 43 of the Criminal Code of Canada provides that:
"Every schoolteacher, father or mother, or any person replacing the father or mother, is justified in using force to discipline a pupil or child, as the case may be, entrusted in his or her care, provided that the force used does not exceed reasonable bounds in the circumstances."
The notion of "reasonable bounds" is vague, and its interpretation may vary markedly from one individual to the next. The question of the constitutionality of this article has often been raised. However, the government has never considered repealing it. While Canada shows great concern for children's welfare, in this case, it demonstrates a legal weakness in opposition to the principles stipulated in the United Nations' Convention on the Rights of the Child.
Legislation related to children
A report adopted by the Canadian Senate in June 2007 has revealed that the country has been doing little on the national scale to ensure the application and respect of the Convention on the Rights of the Child. The basic legislative and constitutional structures are not sufficient to respect these rights. The majority of Canadian laws do not take into consideration the superior interests of the child; thus, few legal resorts are available to this end.
Moreover, these laws vary from province to province. For example, the mandatory school age or the age at which certain protections are given to children vary from province to province.   Finally, Canada allots only a minimum budget for the evaluation of children's conditions in the country, thus hindering improvement in the protection of their rights.
Even if Canada does not deploy children under 18 to war zones, it authorizes the recruitment of children as young as 16 for military training (with mandatory parental consent).
Environment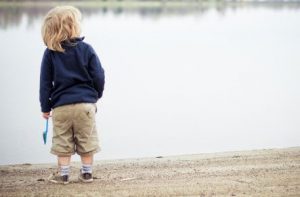 With 16.7 tons of carbon dioxide emissions per resident per year, Canada has one of the highest pollution rates on the planet. As a direct result of this pollution, children are deprived of their right to live and grow up in a healthy environment. Canada still has a long way to go in reducing its ecological footprint.
Canada facing the future
The percentage of low-income households fell from 18.4% in 1996 to 8.1% in 2010. For example, in 2009, 47,000 families rose above the low-income threshold. Despite these encouraging statistics, it should be noted that between 1995 and 2005, economic disparity increased more in Canada than in other member states of the OECD. Nevertheless, the government emphasized improved social mobility during the same time period. Canadian children will have more opportunities to improve their socioeconomic status than the previous generation thanks to the measures implemented to improve education and combat poverty.
A mental health committee and a program to combat obesity have recently been established.   Moreover, in 2010, a five-year plan to prevent suicide among indigenous youth was also launched.